Wild Things Cottage
The BEST Vacation Rentals and Cabin Rentals for Kickapoo Valley Reserve and Wildcat Mountain State Park!
Drive, Ride or Canoe to
Wildthings Cottage
www.wildthingscottage.com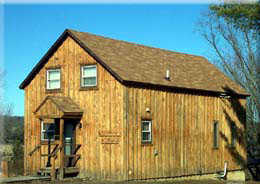 Enjoy the good life at the Wildthings Cottage. Located in Rockton just minutes from LaFarge and Ontario WI, you can drive, ride or canoe to the Wildthings Cottage, which borders the 9,000 acre Kickapoo Valley Reserve at Wildcat Mountain State Park.
Cottage amenities include:
2 spacious bedrooms
Living room with sleeping area
Sleeps 6-9 comfortably
Fully equipped kitchen and bath (linens provided)
Deck
Weber grill
Outdoor fireplace
A/C
VCR/TV (including several movies, or bring your own)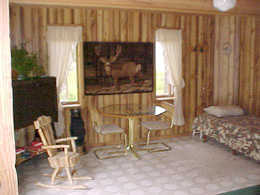 Just a short distance to:
Rockton Bar and the Kickapoo River
West Branch of Kickapoo
Coon Creek
Kickapoo River
Hunting
Fishing / trout fishing
Canoeing, canoe rentals and canoe landing
Wildcat Mountain State Park nearby
Kickapoo Valley Reserve just steps away
Bike Trail in the reserve
Amish Farms nearby with crafts, quilts, furniture, bakery and lots more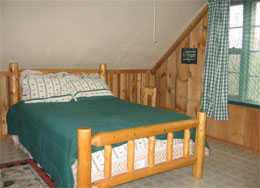 Wildthings Cottage borders:
9000 acres of public recreational land for everyone to enjoy
Hiking/biking trail head
Horseback riding trail head
Linked to the Elroy / Sparta Bike Trail
Policies:
A 50% deposit is required with each nightly cabin reservation.
Check in 3 p.m.
Check out 10 a.m.
Pets allowed
$35 per person per day
$70 min. per night
Children under 8 yrs. old are 1/2 price. ($15 each)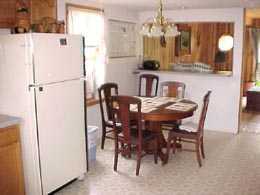 Cancellation Policy:
Greater than 14 days notice, your deposit is applied to a future stay (this season)
With less than 14 days notice, deposit is nonrefundable. With less than 7 days notice, full price is charged. No refunds for early departures.
Call us at (608) 625-4181 or click here to contact us to make reservations and for availability.