We Invite You to Visit our Shop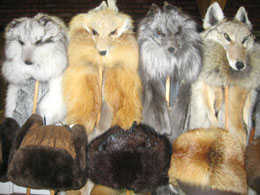 We have many items for sale, or you can call us and place an order for that special fur item. Some of the fur pieces for sale in our shop or by order include:
Fur Blankets
Fur Vests & Jackets
Fur Hats - Including Coonskin Cap & Davey Crockett Cap
Fur Mittens & Headbands
Fur Gauntlets
Motorcycle Apparel
Motorcycle Accessories - Sheepskin saddle covers - excellent for horses or hogs!
How to Measure the Size of Your Fur Hat
To measure for the correct size of you new fur hat, use a soft tape measure and measure around the largest part of the head, just above the eye brows and all the way around the head.
All pelts used at Wildthings Fur are legally taken under regulated management which promotes constant healthy populations of wildlife.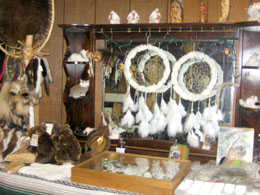 Please phone if you have any questions. We do custom orders - retail and wholesale. Our fur or yours. Tanning and Sewing labor prices available upon request.
Please feel free to call us today if you have any questions, or simply shop at our extensive online storefront to order that perfect Wildthings Fur product today!
Your Satisfaction is Guaranteed so feel free to browse through our site or contact us today!